Blue Ribbon K9 - Las Vegas Dog Training
The Humane Dog Trainers Of Las Vegas
Why Train Your Dog?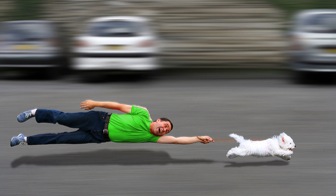 Dog training provides a way to effectively communicate with your dog what is expected of him and to prevent unwanted behavior problems. Las Vegas dog training also helps build a vital lasting relationship between you and your dog. Blue Ribbon K9's Certified Professional Animal Behavior Specialists have studied dog behavior for over twenty years in order to provide you with scientifically proven, motivational, and results oriented training solutions. Our trainers also receive regular continued education to ensure that your dog benefits from the latest in training technology.
The first step is a thorough evaluation of your dog, where we listen to you and what you expect to accomplish. This enables us to design the right training program for you and your dog. We are not cookie cutter dog trainers. Every dog is different, what works for one dog may not work for the next. We have trained every breed of dog over the years, and we have learned what works best for each type of dog. We have trained hundreds of dogs over the years.
We are the experienced and humane Las Vegas Dog Trainers.
To find out what we mean by humane and experienced please see this page for further details.
Our experience is what sets us apart from the competition.
Fill out our
dog training information request form
and we will do the rest.
Our Las Vegas Dog training company 702 656 9719 or 702 882 4426, offers World Class Las Vegas dog training services to dog owners, and is know for our ability to rehabilitate canines from aggression, fear, territorial, and other extreme behaviors.
The above is a 5 minute video of Apol our mascot, our certified master dog trainer David and Blue Ribbon K9 founder Daniel on Animal Planet.
Our Unique Experience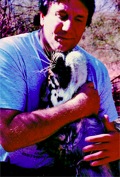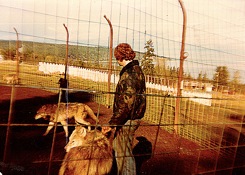 Our Master Las Vegas Dog Trainer David is an experienced animal handler with literally decades of experience in dog training and working with all sorts of wild animals, including wolves and tigers. Many trainers say that they know wolf pack behavior, but how many actually worked with them on a daily basis for years learning the unique way that they communicate... I know only one and his name is David.
Here above is David with a real Tiger named Diva that he trained for several motion pictures.
Blue Ribbon K9 Las Vegas Dog Training Center
Offers Special Dog Training Plans:
Dog Obedience Training

Blue Ribbon Dog Training Center provides results oriented training solutions that really work.
Behavior Modification
Whether you have problems with destructiveness, fearfulness, or separation anxiety, our training and behavior specialists can help find the right solutions for you and your dog.
Canine Aggression
Blue Ribbon K9 specializes in rehabilitating aggressive dogs. We have never met a dog that we were not able to help.
Puppy Training

Get started on the right paw with your new puppy through early training. Blue Ribbon K9 will teach your puppy the essentials with a positive, motivational approach to create a happy, well-mannered lifelong companion. Programs focus on help with house-training, prevention of destructive behaviors, socialization, and manners.
Have a rescue dog?
We offer discounted rates for training when you adopt a dog from a shelter, humane society, or rescue group. Please call to put your name in our drawing for one free dog training class. This is only for those who has rescued a dog from a Las Vegas Animal Shelter or Rescue. Call us for details.
Community Service
If you would like to schedule David to come speak at your engagement / function, please call. This is something we do for free to assist our community and the dogs in it. For a list of the non-profit organizations in Las Vegas and California that we have helped to learn more about dog training please feel free to ask.
Las Vegas Dog Training Blog
Be sure to visit our
Las Vegas dog training blog
. We will be adding articles on dog training, advice and tips weekly.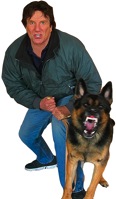 Ask about our lifetime guarantee.
Free training and behavior evaluations!
David Rivisto of Blue Ribbon K9 Dog Training Center Las Vegas Nevada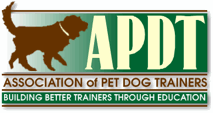 Association of Pet Dog Trainers Member
Blue Ribbon K9, Las Vegas Dog Training Center. We at Blue Ribbon K9 Las Vegas Dog Training offers both in-home - private obedience lessons, and classroom style dog obedience and puppy classes in Las Vegas and Henderson, Nevada.
Site Last Updated: March 9, 2017