Blue Ribbon K9 - Las Vegas Dog Training
The Humane Dog Trainers Of Las Vegas
Advanced Training
What is advanced obedience training?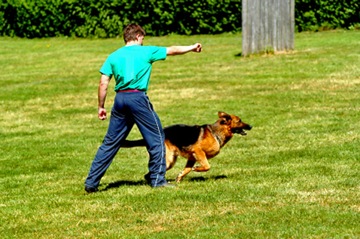 Our advanced obedience class consists of six private lessons designed to improve your relationship with your dog. Advanced training is designed for dogs that have already completed the basic obedience course. Advanced training focuses on training in our outside environment and is done off leash. We will take the lessons you learned in basic obedience and add distractions, distance and time, along with how to introduce your dog to friendly strangers. We will also cover walking through crowds.
What the average person can expect to learn in our advanced obedience training course?
Your dog will become a good citizen, and certain elements of the AKC (American Kennel Club) Canine Good Citizen test will be used. Our goal in this class is for you to NOT have to rely on your dog's leash all the time. This training improves your dogs manners and focus. It also increases your dogs attention span, along with less dependence on food rewards. We will teach you how to poison proof your dog, which we feel is a must in this day and age of unscrupulous neighbors and sick delinquents bent on injuring an animal.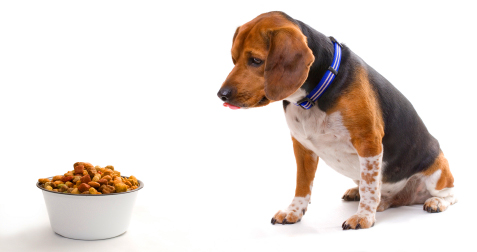 We will cover everything we did in the basic course, heal, sit, stay, come, down, down stay, but this time your dog will learn off leash. We will now be working to increase his skills and work towards faster and more accurate responses. By using our positive training methods you will learn in a fun and rewarding way together. We firmly believe that educating you is just as important as training your dog. We want to teach your dog how to be the best student and you how to be his best teacher. With the skills we will teach you, we believe that you will be able to teach your dog anything.
This training experience is one of the most enjoyable to our clients because it teaches your dog to rely primarily on your body language.
Prerequisites:

A dog in good health
Current on all vaccinations
Full and demonstrable control of your dog

This training includes, but is not limited to:

Hand Signals, click here for more free dog training tips and hand signals used in dog training
Poison Proofing
Introduction to friendly strangers
Off Leash Training
Other Advanced Training Courses available:
Personal Protection Training
Advanced Hand Signals Class
Free training and behavior evaluations!
Site Last Updated: March 9, 2017