Blue Ribbon K9 - Las Vegas Dog Training
The Humane Dog Trainers Of Las Vegas
Dog Trainers Las Vegas About Us...
We have over 25 years experience training dogs of all kinds, in Las Vegas and California.
We use only humane methods that are gentle and effective, not bribery.
We have extensive animal behavioral knowledge.
We have good teaching and communication skills.
We are affiliated with some very reputable associations and organizations.
We have a sense of humor, we think this is important when dealing with the fantastic and unexpected world of dogs.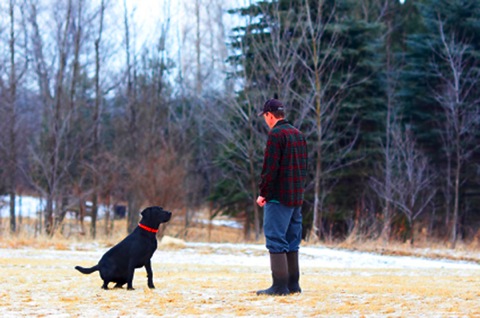 Blue Ribbon K9
dog training
center was established in 1991.
The premier
Las Vegas Dog Training
facility. We come to you or if you prefer you can come to us.
Las Vegas Dog Trainers
that care about you and your dog.
Las Vegas Dog Training, Why we do it?
Our number one goal is to change the vicious cycle of well meaning humans who adopt dogs that they cannot understand, and then give them away or take them to shelters because of destructive bad habits. This can all change, and we believe that we are making a difference, ONE DOG AT A TIME!
Everyone on our team of trainers has a minimum of 10 years of dog training experience, and most of them have over 20 years experience.
We are widely regarded as being the premier canine training company within Las Vegas, Nevada.
Our main focus is the training of basic to advanced obedience, but we also offer personal protection, puppy preschool, and we will tailor our courses to suit your exact requirements.
We train all breeds of dog for obedience, having trained dogs of all shapes and sizes and can sometimes supply dogs trained in obedience, for families looking purely for a pre-trained pet.
We go out of our way to accommodate our customers needs and have successfully trained numerous dogs.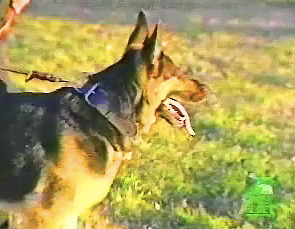 Dog training is not easy but if you consistently follow a few guidelines you will start seeing you dog really learn, and he will come to respect you, and see you as the pack leader.
Answer these simple questions to see whether you and your dog would benefit from our basic training program.
• My dog always comes the first time I call him.
• My dog heals right next to me every time I walk him down the street.
• My dog will mind me even when I don't have his favorite treat in hand.
If you answered no to any of the above questions we can help you.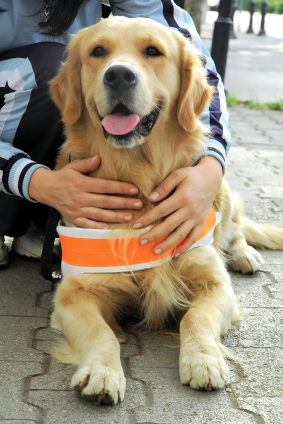 At Blue Ribbon K9 Las Vegas dog training center we believe that obedience training is as important to dogs as elementary education is to children. We believe that your relationship with your dog should be based on consistent and positive communication. This sound communication is the key to improving and enhancing your family's relationship with your dog. We want your dog to be "Your Best Friend" and we know the best way to accomplish this is through comprehensive obedience training and owner education.
We are committed to providing you and your dog with the best training available. This is why we send our trainers through specialized certification courses with as many different certifying agencies as we can, as long as they are reputable. We firmly believe in continuing our education. As a result you and your dog will receive the personal attention and professionalism that you deserve. Your dog's training is based on its individual personality, past and present behavior, aptitude for learning, breed characteristics, social development, and most importantly your family's goals.
We understand that dog training is not a "one size fits all" ideal. Each dog is unique and deserves specialized training suited for his breed and personality. We can modify your dog's training based on your goals. Your dog's training will be designed to teach your dog useful obedience commands, good manners, and acceptable behavior patterns. The key to your dog's training is not complete without you, the owner, learning how to properly handle and effectively communicate with your dog.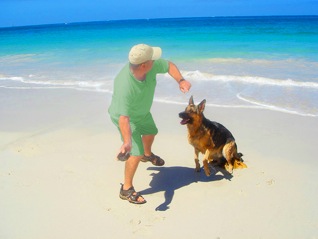 Although we recommend beginning your dog's training as early as possible, dogs of all ages are able to learn. Most dogs are ready to begin training as early as 6 months of age. Upon completion of a free online pre-enrollment evaluation, our certified trainers will advise you as to whether or not your dog is ready for training.
The advantage of working one on one with a trainer is that each dog is approached and trained according to his/her personality type, behavior problems (if any), and family's goals, thus making it more cost effective in the long run.
Free training and behavior evaluations!
Blue Ribbon K9, Las Vegas Dog Training Center. We at Blue Ribbon K9 Las Vegas Dog Training offers both in-home - private obedience lessons, and classroom style dog obedience and puppy classes in Las Vegas and Henderson, Nevada.
Site Last Updated: March 9, 2017