Blue Ribbon K9 - Las Vegas Dog Training
The Humane Dog Trainers Of Las Vegas
Dog training (by Gina)
I was born and raised in Las Vegas and dog training has always been my dream job. So yes I am living the American Dream, doing what I really love. God Bless America! I knew when I was a kid that I had to have a career with animals in order to be fulfilled. I love animals and most especially dogs! I would do anything to save a dog! I have volunteered at the SPCA for years and will continue my volunteer work forever. I believe that dog's are "ANGELS WITH FUR".
My philosophy for training
I believe that you can train any dog with the right attitude and lots of love.
I own two large German Shepherds and like every one of you we have our good days and we have our bad days. But If I really think about their behavior difficulties I always find that I did something inconsistent, not them. So I always try examine my behavior first, and try to see things from their point of view.
Dog Training Start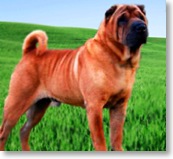 As a native to Las Vegas, Gina knows the dog community in Las Vegas very well. She started professionally breeding a top champion Shar-Pei and produced many show winners.


What I feed them


I feed my dogs raw food. I make their raw diet myself. it is totally USDA Organic and raw, (they love it) sometimes when we travel I have to feed them a dry food, I like Honest Kitchen.

I can make a weeks worth of food in about two hours, and the cost is much less when you do it yourself. To get started in a puppy class please call us now!

Free training and behavior evaluations!
Last updated: March 9, 2017