Blue Ribbon K9 - Las Vegas Dog Training
The Humane Dog Trainers Of Las Vegas
Dog Training Testimonials
We have trained thousands and we can provide letters of recommendations if needed. Here are just a few of our satisfied clients.
Dear future clients of David at Blue Ribbon K9, David is a wonderful dog trainer. He has a true talent with animals and can quickly diagnose and help correct problems. I can recommend David and Blue Ribbon K9 training without reservation.
Kristen from Las Vegas

I have owned a couple of dogs, I had never raised one from a puppy. Bernard was abandoned in my neighborhood at 4 weeks old. I got him when he was 5 weeks old. I was a bit overwhelmed at how much work he required. At 5 months, I felt I needed someone to help me with training. After some research, I contacted David from Blue Ribbon K9 here in Las Vegas. He was able to provide me with suggestions and answers to all our questions and helped Bernard to be a pet I could be proud of and happy to live with. I also appreciate that David is available by phone to answer questions and make suggestions on behavioral issues.
Patricia from Las Vegas

Our dogs get better every day! The work you did with them continues to amaze us. Hank and I are making improvements on our won training as well. Mickey, Katie, Machie and Bitterman actually behave, don't bark as much and now act as normal well trained dogs. We had some friends over recently and the dogs were wonderful. You helped us work with each dog every day, which has made a big difference in their progress and ours.
This is the best money we have ever spent.
Thanks for all your help.
Hank and Susan and Glover from Las Vegas

Our journey with Dave began 6 short weeks ago. I have 3 Australian Shepherds and one Pomeranian. Dave entered our lives after my youngest Aussie attacked my smallest Aussie. He came into an unruly house of a dominant male and 3 females that were all out of control. Inside of one week of his training and guidance my dogs behavior shifted in such a positive way. Dave shifted my thinking into becoming the Alfa of this house and the dogs fell in line. After 6 weeks I am now able to walk both of the Aussie's together (which has never happened in 4 years, much less beside walking them alone). His methods are brilliant, as I had been through all the training with treats and clickers, which got me in a world of mess. I am happy to report under Dave and his training methods my dogs are happy and understand I am the Alfa of this pack. I am excited to continue my journey of learning from him and training my smart dogs. Thank you Dave you have changed all our lives forever.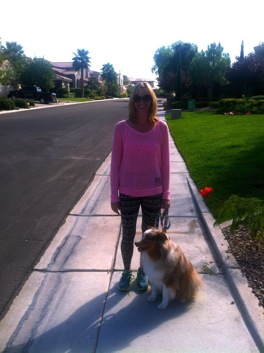 Forever grateful,
Tonya from Las Vegas

"I'm happy to report our stubborn 5 year old English Bulldog is now staying off the couch, not jumping out at cars on our walk and has finally left the cat alone."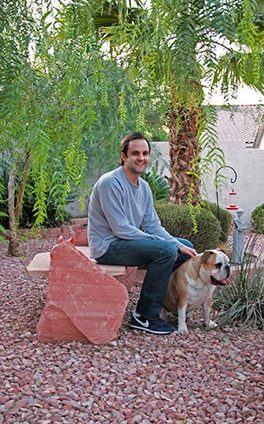 Warm Regards,
Paul from Las Vegas

Thanks for showing us how to help Fozzie be the best dog he can be. He is a much better dog since we hired you. Thanks Dave.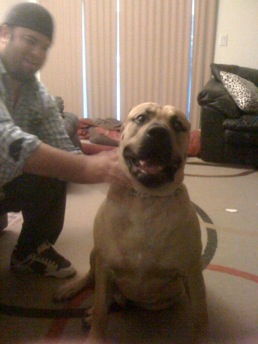 Thanks Dave, Lincoln from Las Vegas

Smoke Monster is so much easier to handle, thank you for showing us how to read his body language and show him what we want him to do.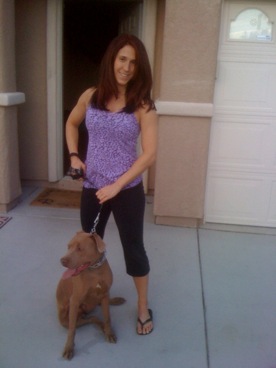 Gabrielle & Smoke Monster from Las Vegas

"Mary and I would like to thank you for training us and our Theresa. We have had many dogs over the years and with each new dog we tried a new trainer hoping the new one would be better that the last one. With each new dog trainer comes a different style of training, I think we have tried every style on the planet, but it wasn't until you that I really began to see a vast improvement, not just in our dog not behaving badly but with your help we have been able to get Theresa over her incessant chewing. And with your guidance on the different food she is now not constantly biting her feet. Thank you so much, and Theresa thanks you too. We will definitely recommend you to all our friends and neighbors. "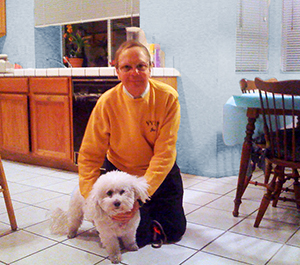 Thank you!
Joseph from Las Vegas

"I wanted to thank you for what you have been able to accomplish with Blue. I was a bit skeptical to go to any trainer for advice as I have always been very good with animals myself, but after I brought my Blue in to get stitched up from another dog fight my Veterinarian recommended that we call you for advice. I figured, why not. I am finally able to stop her before she gets too excited in another dogs presence, I was pleasantly surprised that I learned so much. Blue really looks at me now, and listens when I tell her to leave it. Blue and I thank you and all your trainers at Blue Ribbon that helped my baby Blue."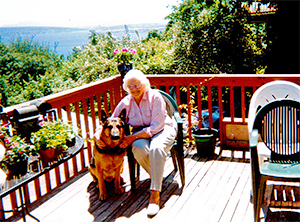 God Bless you all,
Elsie from Las Vegas

"Thank you so much for what you have taught us over the years. Every time I have a question about dog training I know that I can count on you to have all the answers. Even in the rare occasion when you didn't you found out and got right back to me. In this crazy city that is amazing. I am so impressed with your ability to impart your knowledge to us and I believe that your philosophy for how they learn is far better that anything we have come across in Las Vegas. I am more than happy tell all my clients about you and Blue Ribbon K9 Dog Training Center."

Thank you sincerely,
Maria from Las Vegas
Free training and behavior evaluations!
Blue Ribbon K9, Las Vegas Dog Training Center. We at Blue Ribbon K9 Las Vegas Dog Training offers both in-home - private obedience lessons, and classroom style dog obedience and puppy classes in Las Vegas and Henderson, Nevada.
Site Last Updated: March 9, 2017