Blue Ribbon K9 - Las Vegas Dog Training
The Humane Dog Trainers Of Las Vegas
Our Las Vegas Dog Training
Expert & Founder David

David is the founder of Blue Ribbon K9 of Las Vegas. As a master dog trainer in Las Vegas, David has spent the over 25 years training dogs and various wild animals. David is our Certified Professional Animal Behaviorist. David has studied dog training and behavior with experts in this field for over thirty years. His amazing dog training experience has enabled David to provide you with tested, proven and humane dog training methods.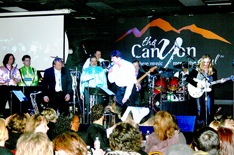 Here is David and Apol on Stage at the Golden Nugget in Las Vegas, Nevada, David wrote a special song just for Apol called "To All The Dogs I've Loved Before".
Dog Training (by David)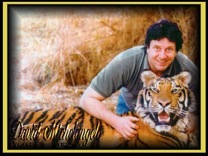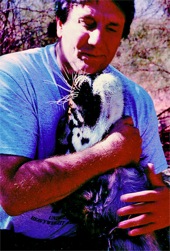 My training method goes back to my love of animals since I was a little boy. Early on I learned that dogs are pack animals and you must become your dogs pack leader to get the most out of your relationship with them.
I learned very quickly how to become the pack leader while working at a wild animal foundation. I observed the wolves, 150 of them to be exact. I was responsible for their care and feeding.
An old trainer friend of mine once told me "if you don't train your dog... he will train you".
Dogs need to know their place in the pack/family just as the wolves do. Unlike most of us, dogs like to work, so you must provide for them a job, not a 40 hour-a-week job but something exciting that they look forward to every day and it needs to include you, their best friend.
Here at Blue Ribbon Canine Academy we take these basic principals along with positive reinforcement and help you create a happy well rounded member of your family.
Our classes are for the everyday owner who is interested in a better understanding and communication with his dog.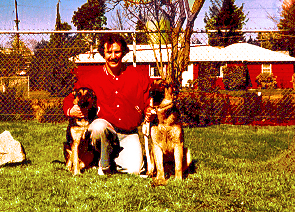 Dogs have their own language just as humans do, once we learn this language training your dog is easy.
Dog training is most effective when both you and your dog are having fun... that is what we specialize in, putting the fun in dog training!
We take a positive approach to dog training, this is how the chore of dog training becomes the fun that you and your dog look forward to. It will help you to build a relaxed peaceful relationship with your dog.
Training your dog will quickly become intuitive. Dog training is not difficult, you just have to stay consistent — take the time to learn exactly what works and what doesn't and you'll be surprised how fast it can happen.
Who is David?
David Michelangelo is our top dog trainer in Las Vegas, he is an international recording artist and a retired heavyweight kickboxing champion here is his website: www.davidmichelangelo.com. You can also hear his songs on iTunes. He is enjoying spending his days now, training humans and dogs to get along. Click here to go to
Apol's page
to see David, Daniel and
Apol on Animal Planet (the video is at the top)
.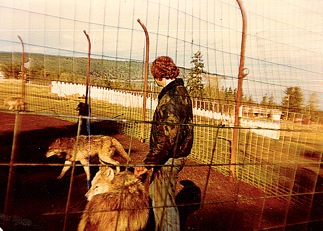 David has a special connection with animals and seems to have the rare gift of being able to read the mind of the animals, enjoy these images of David and his different animal friends. Photo to the right is David with the Wolves at the animal sanctuary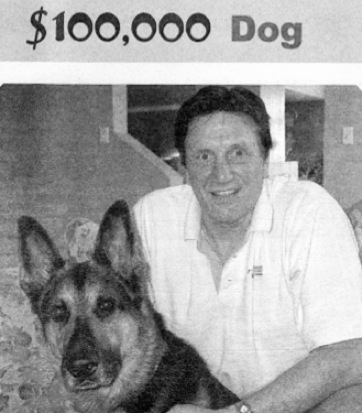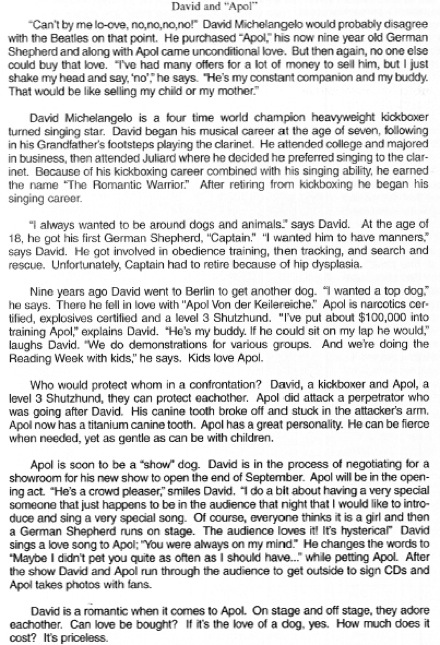 David is also a dog handler and helps many of his clients win championships.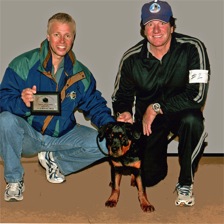 Northern California Sieger Championships

1st place award
Jake the wonder dog
Owned by: Charlie & Geri
Handler: David Rivisto (Blue Ribbon K9 Dog Training Center Las Vegas Nevada)
Here below is David demonstrating off-leash dog obedience training, these are all things that David can teach you in our advanced obedience dog training classes.
Free training and behavior evaluations!
Blue Ribbon K9, Las Vegas Dog Training Center. We at Blue Ribbon K9 Las Vegas Dog Training offers both in-home - private obedience lessons, and classroom style dog obedience and puppy classes in Las Vegas and Henderson, Nevada.
Site Last Updated: October 7, 2014