Blue Ribbon K9 - Las Vegas Dog Training
The Humane Dog Trainers Of Las Vegas
Ory

Gorgeous looks and amazing drive.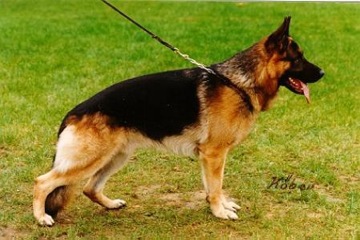 V- Ory vom Zollernblut SchH3, KKL1-a Life, USF 3416
1999 USA National Schutzhund 3 Championship: 98/94/90 282 SG 19th out of 77
1999 Sieger Show V16
1999 USA Southwest Regional SchH3 Championship : 3rd. Place
1998 Sieger Show V9 under Herr Peter Messler
ORY has PROVEN himself to be one of the finest German Shepherd Dogs in the World!
ORY has competed against the very best conformation and working dogs with very respectable showings! Few dogs have what it takes to compete well in ONE of these areas and ORY has done both TWICE!
ORY is a complete package: excellent structure, sound character, happy play drive, handler hardness, and full hard grips with a no brakes courage test!
This is the caliber of dog that Daniel consistently breads and shows.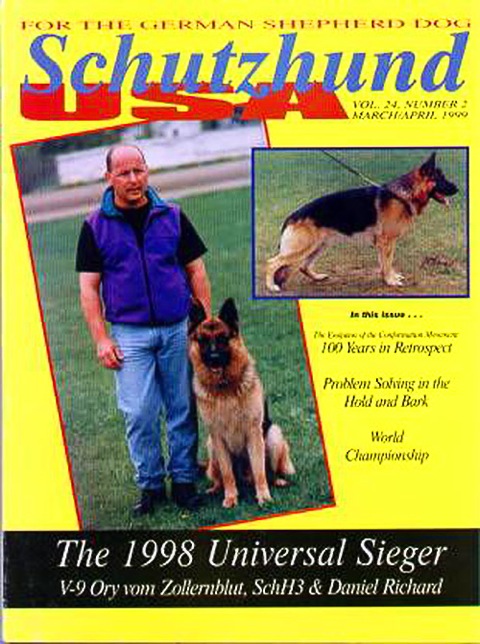 This is Ory on the March 1999 cover of Schutzhund USA magazine.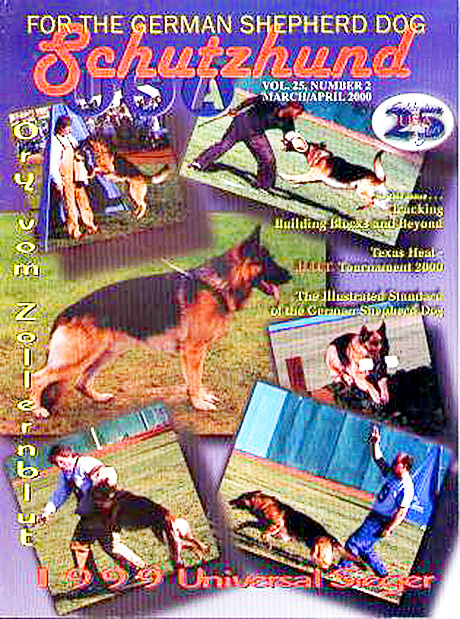 Here is Ory on the cover of March 2000 Schutzhund (for the German Shepherd Dog) Magazine.
Free training and behavior evaluations!
Site Last Updated: March 9, 2017